Filed In:
Local Things To Do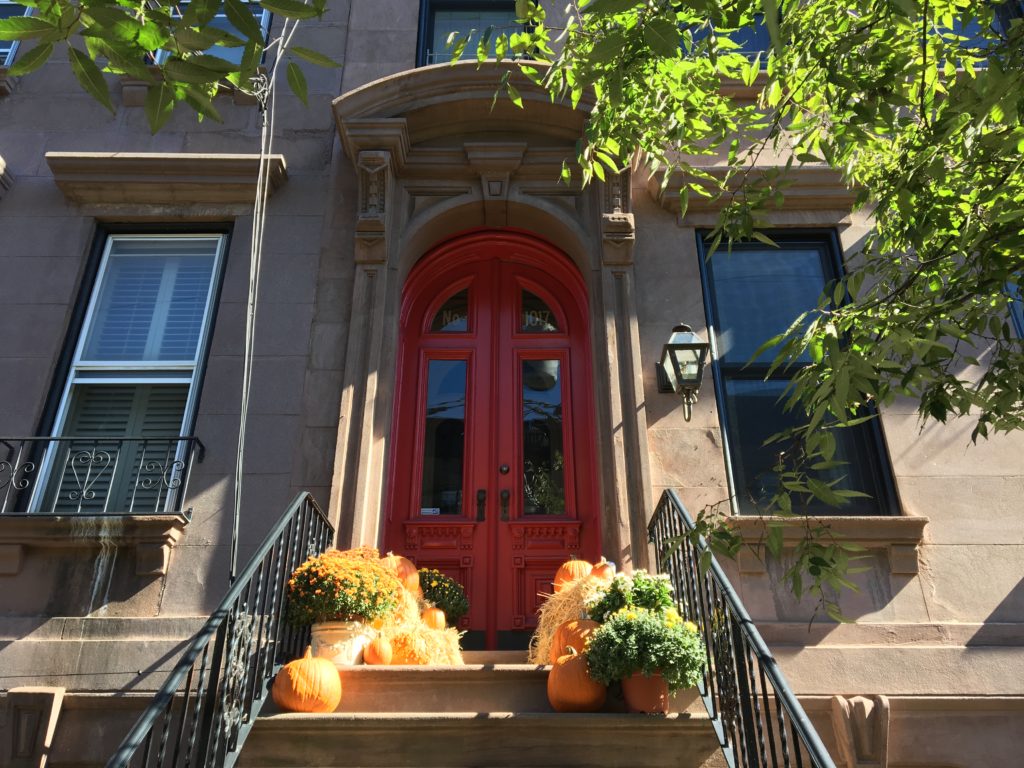 Fall is the best! Not only because of the beautiful temps, colorful leaves and the Halloween decor on brownstone stoops, but also because of the many fun happenings going on throughout Hoboken and Jersey City. While I'm REALLY looking forward to jet setting to London tomorrow for a long weekend, I am quite bummed to be missing out on these 3 local events.
Friday, 10/14: 
1. Little Hoboken's Wine & Paint Night at Pinot's Palette. $45 per person includes: painting class, bottle of wine, light bites, wine tasting by Cork AND a LH Hook-Up Card (my favorite). That is a STEAL! Get your ticket HERE before they sell out.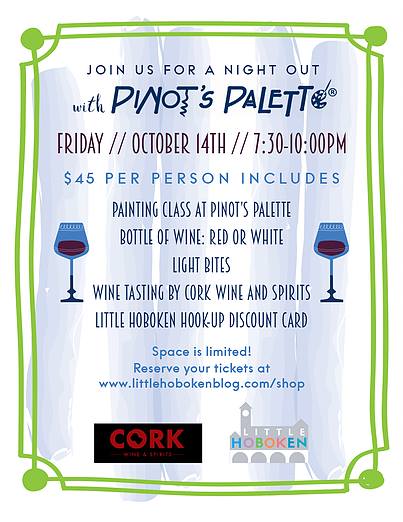 2. EV Hoboken Cares' 2016 3rd Annual Cystic Fibrosis Fundraising Gala at the W Hotel Hoboken, celebrating the life & legacy of Nicholas Constantino. We briefly worked with Nick while selling our last condo and purchasing our brownstone in Hoboken, and he was wonderful! Get your tickets HERE. The evening will consist of dinner, drinks, silent auctions, live music, dancing and speeches in honor of CF and Nicholas' courageous battle, for $125 per person.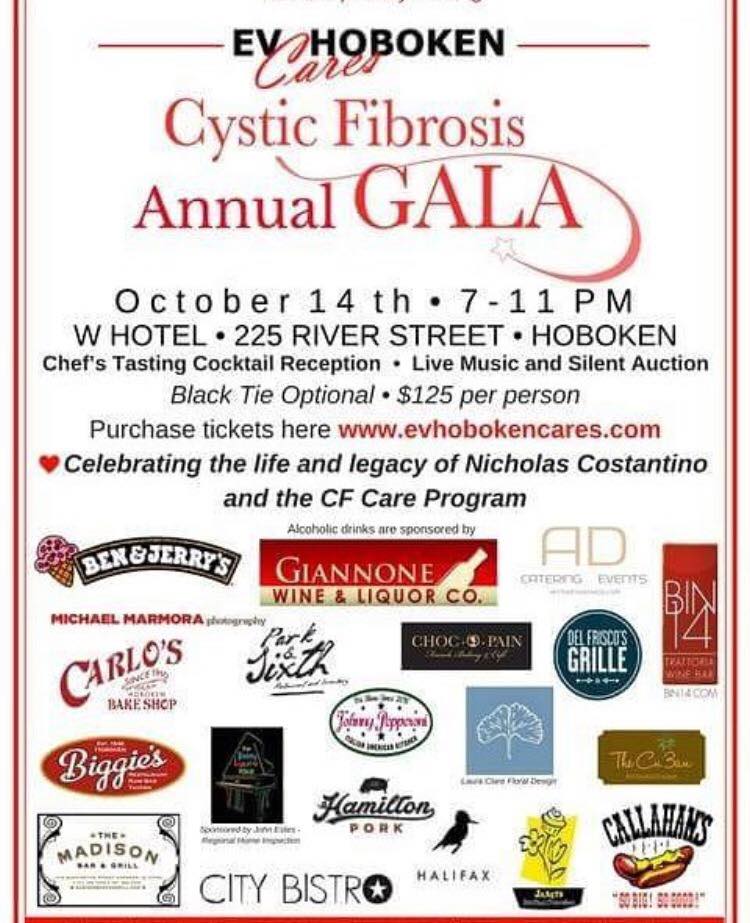 Sunday, 10/16: 
3. Last, but DEFINITELY not least! Handbags of Hope Belles in Pink Sunday Brunch benefiting Breast Cancer Awareness. For only $35 per person (in advance; $40 at the door), you will receive a full brunch buffet, beverages, music, presentations, gift bags and more! Get your ticket TODAY. *I attended the last HoH event in March and had a wonderful time. Learn more about the the founder of HoH, Erika, here.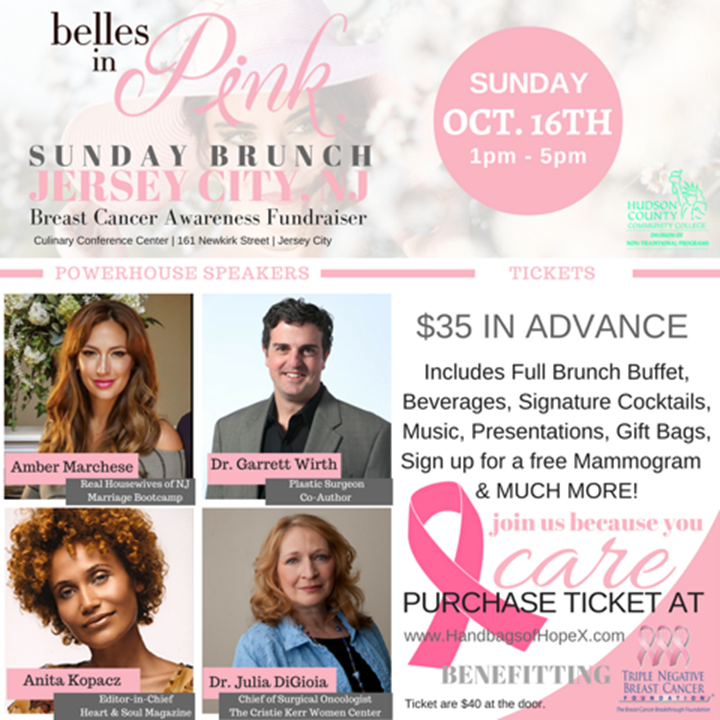 Hope you enjoy each event on my behalf. I will be there in spirit!
Xx LPH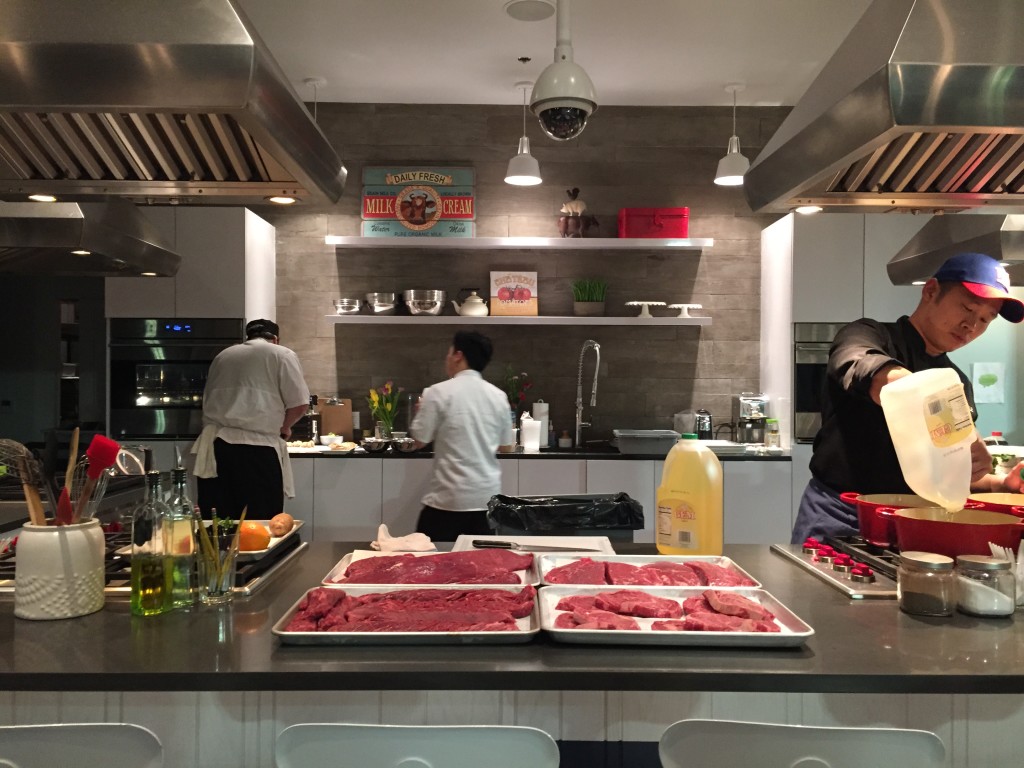 Photo Courtesy of Lincoln and Holland
A little over a week ago, my husband and I experienced our first cooking class 'Savor the Steak' at the chic and modern Hudson Table in Hoboken. I have always been overwhelmed with the thought of cooking steak (it's a man's job, no?), however Chef Eton Chan's entertaining, relaxed and informative teaching style has increased my confidence with a few different cuts of steak.
Throughout the evening, we prepared flank steak with chimichurri sauce, rib-eye steak with pepper cream sauce and filet mignon with port and red wine reduction, a mesclun salad with homemade champagne vinaigrette and fresh cut belgian frites. Yum. My mouth is watering just thinking about it! We also enjoyed a few glasses of wine, which more than likely has skewed my steak cooking confidence…just a little bit. Hudson Table is BYOB, which is just perfect. Conclusion: it's a wonderful date night or night out with your girlfriends.
March and April's schedule has been released, so be sure to book your class soon here! I'm excited to enjoy the 'Word Dumplings'  class with Chef Eton (he used to own a dumplings restaurant in Brooklyn) later this month. I'm also dying to take the 'Sushi Bar' class. That's definitely next up on the roster.
Have a taste of our steak-filled evening below, just make sure you're not hungry!
Hudson Table, you're exactly what Hoboken was missing. I'm so excited you're in the neighborhood!