Filed In:
Local Getaways
Need a break from reality? Reminder of what life is really all about? Wine tasting, delicious food and some outdoor fun with your loved one or girlfriends? Warwick, New York is only around an hour or so away by car from NYC/Hoboken and it is the most wonderful, relaxing escape for a weekend. I recommend heading out late Friday evening after rush hour traffic dies down and staying through Sunday early afternoon. I promise you will feel relieved, refreshed and recharged after your visit to this charming gem. If you don't, the next cocktail is on me!
Not many towns in this nation have been able to maintain financial stability without chain restaurants and big box retailers, which is also unfortunately why these towns and villages lose their quaint atmosphere and old-fashioned character. Thriving on it's local retailers, unique coffee shops and family-owned restaurants that line it's picture-perfect Main Street, Warwick has thankfully been able to avoid excessive development. There are amazing local grocery stores, seasonal apple picking farms and awesome wineries where you can enjoy the rolling hills and Appalachian mountains in the distance. And, Warwick's history is off the charts – read more here. Thank you to the wonderful people of Warwick for maintaining such a lovely place!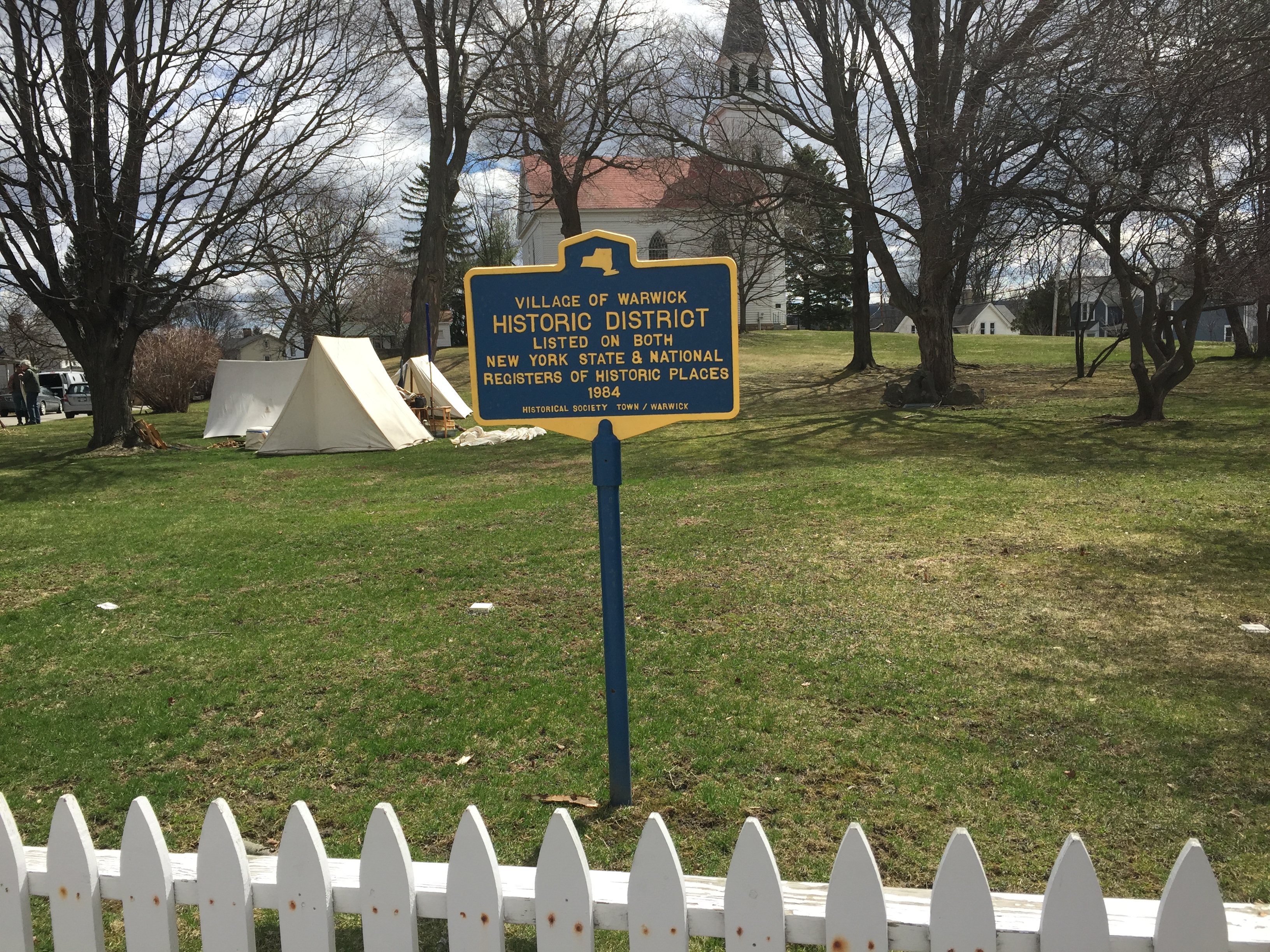 Even more, there are multiple convenient and affordable places to lodge and stay for your weekend trip, ranging from resorts to bed and breakfasts to smaller hotels to little inns! We fortunately have a place to stay nearby Warwick in Mountain Creek Lodge, which is located a few miles away from Warwick in a town called Vernon, New Jersey (stay in NJ, spend time in NY – my motto in life these days). Find a B&B or hotel here, or possibly check out airbnb.
Below are my Warwick go-to's for the perfect weekender with your girlfriends, significant other or maybe even the entire family!
Food + Farms
Restaurants:
Breakfast + Coffee + Sweet Treats:
Local Farms + Groceries:
Wineries:
Hiking: *Use this site to plan a hike!
Other Activites: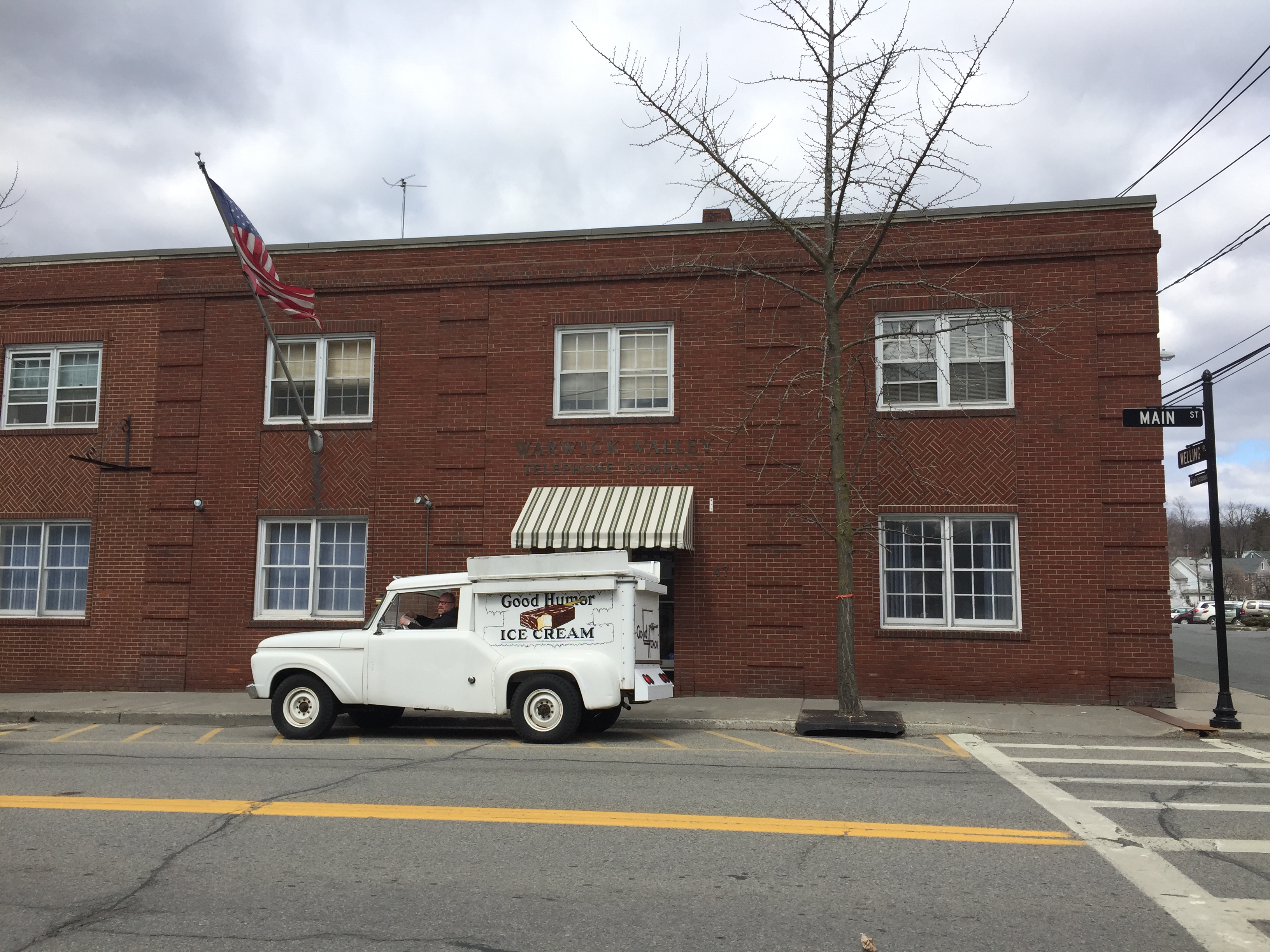 Hope you get to experience Warwick very soon! It's my favorite in the Spring/Summer/Fall personally, but Winter is a very popular time as well! If you have any questions about your stay or experience, please feel free to reach out to me directly: lincolnandholland@gmail.com.
Xx LPH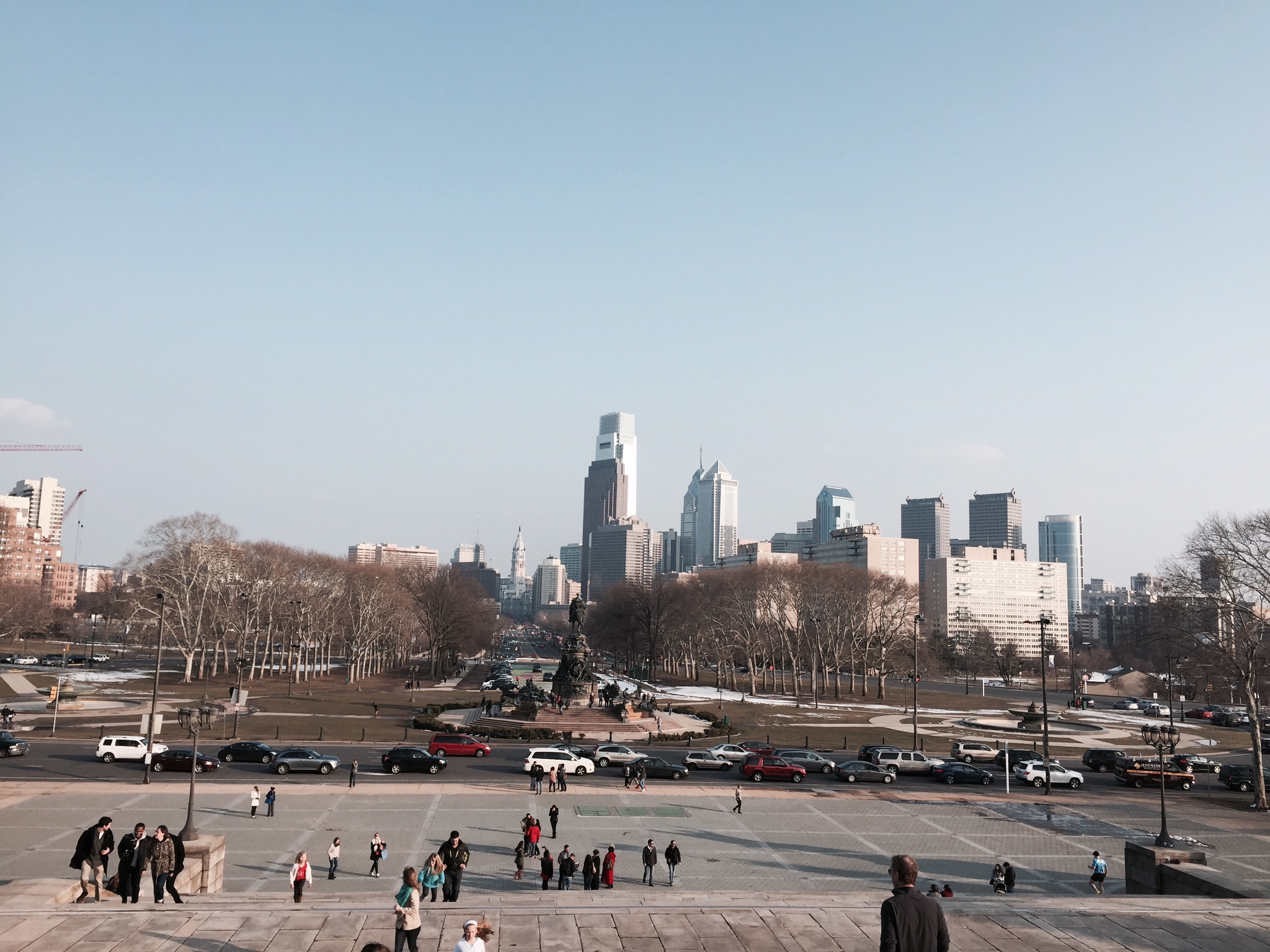 Photo Courtesy of L&H 
Philadelphia, Pennsylvania is only around 2 hours away from NYC, great for a convenient, 1-night-getaway and it offers an immense amount of culture and history (one fun fact: the adoption of the Declaration of Independence took place here in 1776). As well, the food scene is top notch – I must admit! I've visited nearly 10 times now and each trip, I enjoy my experience more and more. It's quite easy taking the train directly from NYC via Amtrak, but I personally prefer driving our car directly from Hoboken.
Leave late Saturday morning and arrive to Philly to enjoy the below on your first day: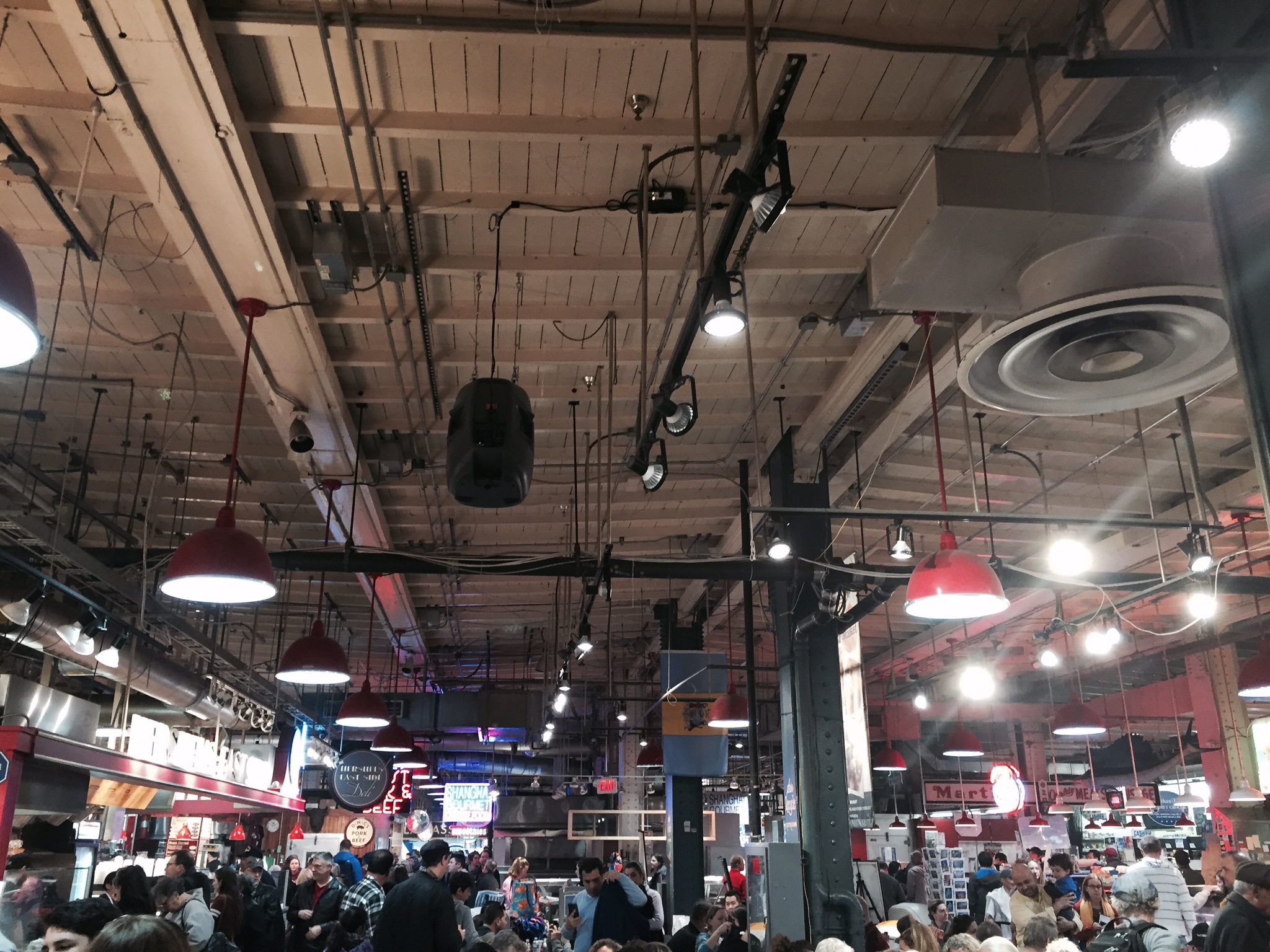 Photo Courtesy of L&H 
Grab lunch and experience Reading Market Terminal, a historic public market that officially evolved  in 1892. Reading Market is now a home to multiple amazing restaurants, locally grown exotic produce, Amish specialities, fresh meats/seafoods/poultry and wonderful baked goods. I love visiting on a Saturday – even when it's busy and there is only standing room to eat.
Immerse yourself in outstanding art at The Barnes Foundation's Philly location, which was unveiled in 2012. Not only does this museum hold one of the finest collections of Post-Impressionist and early Modern paintings, the building's gorgeous design and architecture synthesizes the components of art, nature, education, and aesthetic – the guiding principles of the Foundation. I want to visit soon so I can go back again!
Explore Benjamin Franklin Parkway, which is Philadelphia's most monumental mile of art, architecture, science, public art, education and more. The Barnes Foundation is on this parkway, so you can easily walk around and take in the sight seeing. Some top places to visit (listed on this interactive map) include: Rodin Museum, The Rocky Statue (I'm never amazed by this though) and Philadelphia Museum of Art.
After a long walk around, check in to your hotel to recharge for dinner. I've only stayed near Ben Franklin Parkway/Art Museums or I stay outside of the city with friends, but there are many affordable hotels!
Dinner in Old City at High Street on Market, Queens Village at Little Fish BYOB or Center City at The Farm and Fisherman (*also BYOB). Be prepared and make a reservation through Open Table before the weekend.
Wake up at your leisure on Sunday and enjoy Philly before heading home: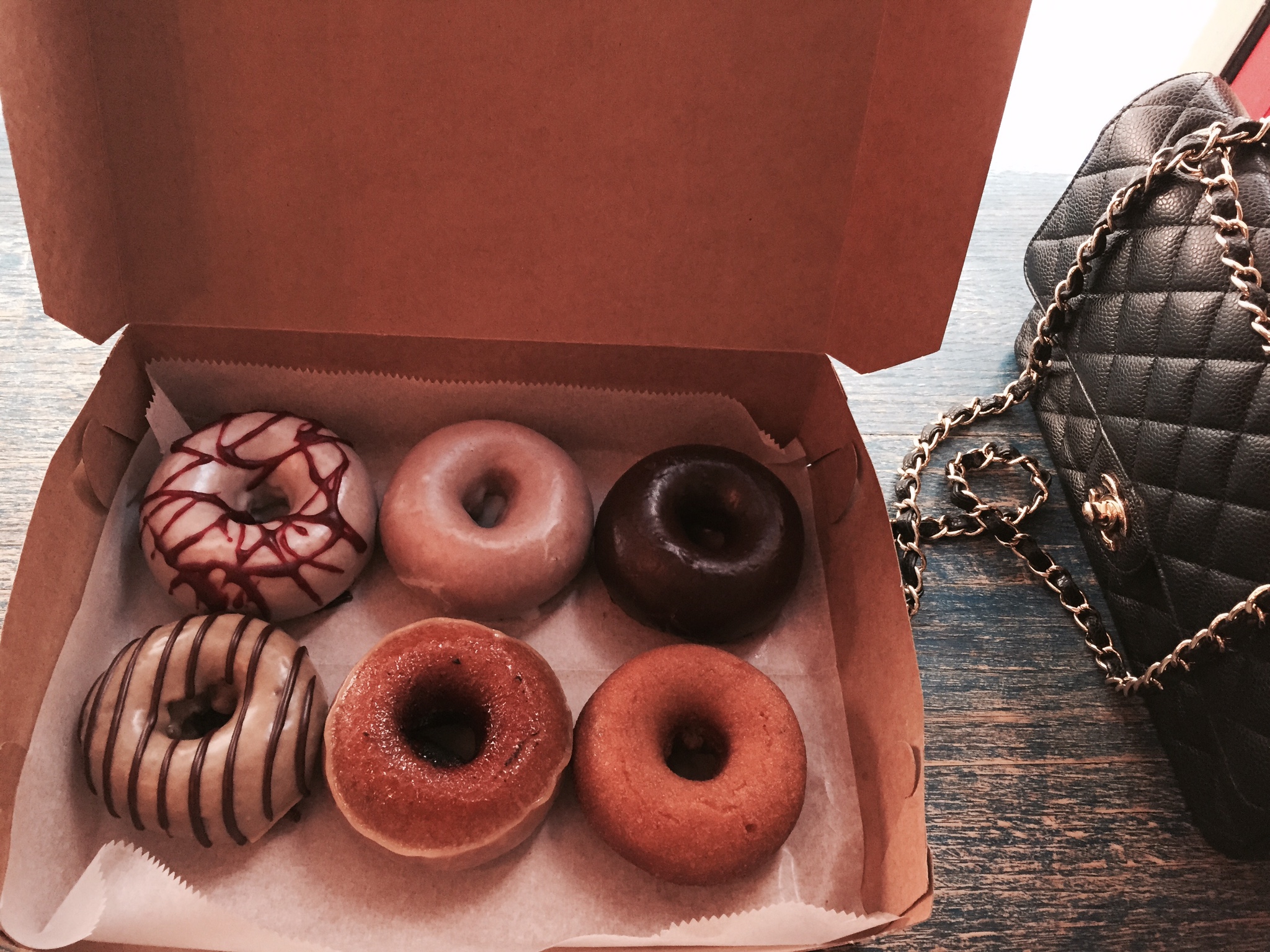 Photo Courtesy of L&H 
Stuff your face and grab a coffee at Federal Donuts Center City location. Enough said. I can't wait to go back to get another Blueberry Mascarpone Fancy Donut.
Check out Rittenhouse Square if it's warm and the sun is shining, which is only a couple blocks away from Federal Donuts. This square is one of my favorite parks to walk through and there are awesome restaurants and shops that surround it.
Continue on to burn some calories (the donuts) with a longer walk to the Historic Mile area: Liberty Bell, President's House, Independence Hall, Ben Franklin's Grave, Betsy Ross House and so on! It's really fun to explore, even if you just walk by everything quickly.
Depending on if you have a car or not, I always love to stop in Manayunk for a late lunch to see a dear friend of mine! I love this little area outside of the city as it has a similar, charming feel like Hoboken. One main street filled with cute cafes and shops.
*Also, you may want to find time to stuff your face with a true Philly classic – a cheesesteak. I've only been to Geno's Steaks and it definitely was tasty. Just make sure you learn how to order before you get up to the window: "one provolone without." This would would secure you a single cheesesteak [one] made with provolone cheese [provolone] and without fried onions [without]. You'll understand after you read this article.
Hope you have a wonderful time on  your next weekend getaway to Philadelphia, the city of brotherly love!
Our 4 day escape from reality to the Dominican Republic over President's Day weekend was a dream. Being that it was my birthday and Valentine's Day, we actually planned the trip spontaneously after drinking a couple glasses of wine on a random Sunday back in August 2014. I mean life is too short, right?
We spent most of our time by the pool and under an umbrella on the beach at the The Westin Puntacana Resort & Club, we used our Starwood Preferred Guest Membership Points for free nights, had a few nice meals – a favorite being at La Yola and a wonderful couples massage and facial at the Six Sense Spa.
Another amazing perk was that we were away for the coldest weekend of this winter. Boom. That's always a great feeling. While I'm not dying to go back to the Dominican Republic, I would love to explore another area along the Caribbean Sea. Hope you enjoy the quick snapshot of our little getaway.
I know I've said it before, but Cameo is the best app for video editing and creation. Download it today here if you have an iPhone!