Filed In:
Decor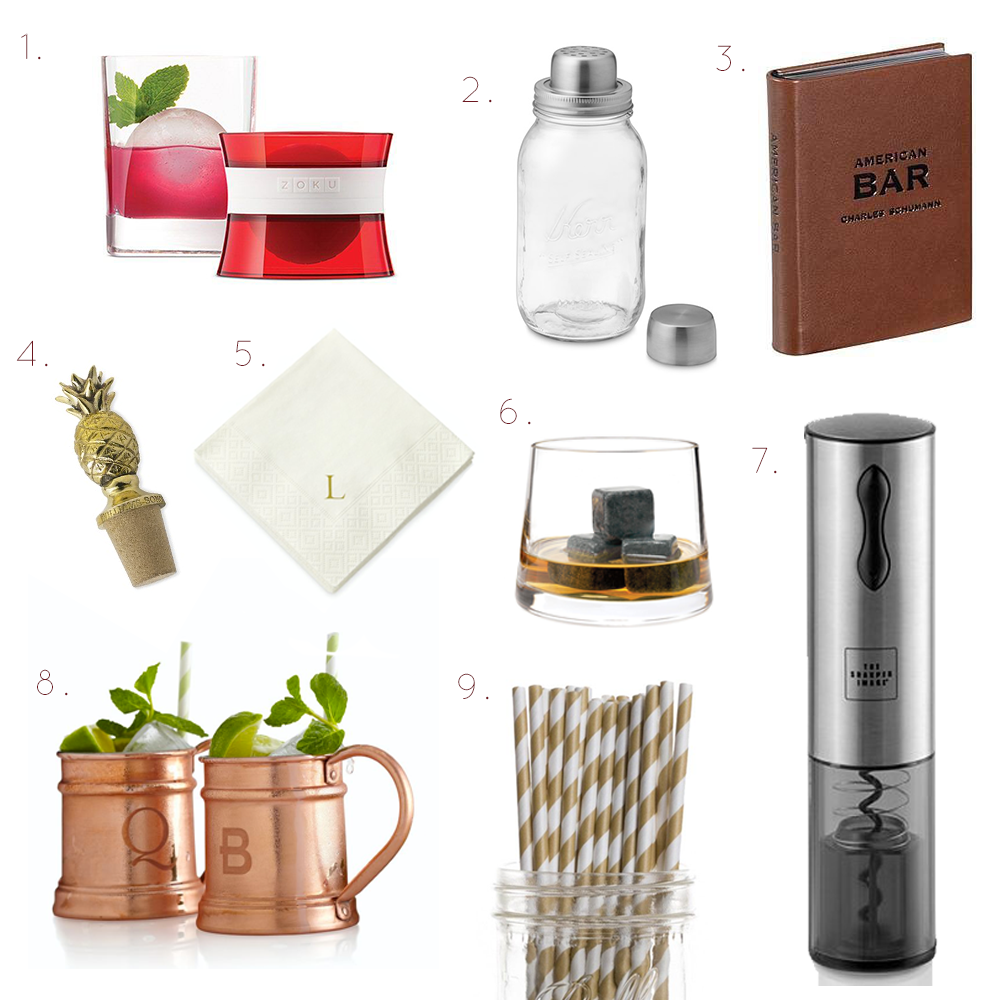 Create the bar (or cute bar cart) of your dreams at home by stocking your bar accordingly with the essential booze and of course, some items to make entertaining more enjoyable and exciting for you and your friends. We've come a VERY long way from the days of cheap vodka in the freezer and random mixers taking over your refrigerator… although, those days were way too fun.
While I do enjoy a cocktail here and there, I personally drink wine more consistently. Having a few, nice bottles of wine on hand are also key to keep at home, just in case you have guests that randomly come over who are not booze drinkers or… if you've had a really long day at work. Welcome to the real world, people.
Some of L&H's favorite items to add to your proper home bar are above ranging from an electric wine opener to ice molds to a staple cocktail book! As you can see, Williams Sonoma is a favorite of mine for entertaining.
*If you're confused with where to even begin with stocking your home bar, click here to read a great article (I also it linked above) that breaks down the 12 basic bottles of alcohol that are great to have at home for popular cocktails.
Cheers to entertaining and celebrating under your own roof!